Home Truths 2010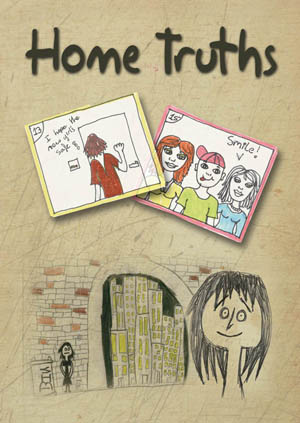 Thirty-seven young people from Norfolk worked together to write a book for schools about the issues which can lead to becoming homeless. Some of the team were living in hostels run by YMCA and The Benjamin Foundation, others were based at Red Balloon in Norwich, the charity that supports the recovery of bullied young people.
The book contains many hard-hitting stories, based on real life experiences. The participants discussed broken homes, drug addiction, physical abuse and mental health problems. Each story was illustrated in different ways, some cartoon style, some with photographs, paintings and drawings. Most of the tales have positive outcomes and show how, with the right support, the toughest problems can be overcome.
The book has been sent to all the secondary schools and youth agencies in the Eastern Region.
Download an excerpt from the book
Download a set of photos and testimonials
Home Truths 100 pages A5 Full Colour Paperback
Please choose one of the ordering options below to order 1 - 3 copies in the UK, using Paypal.
For larger quantities, international postage rates or different payment methods, please contact us with your requirements.